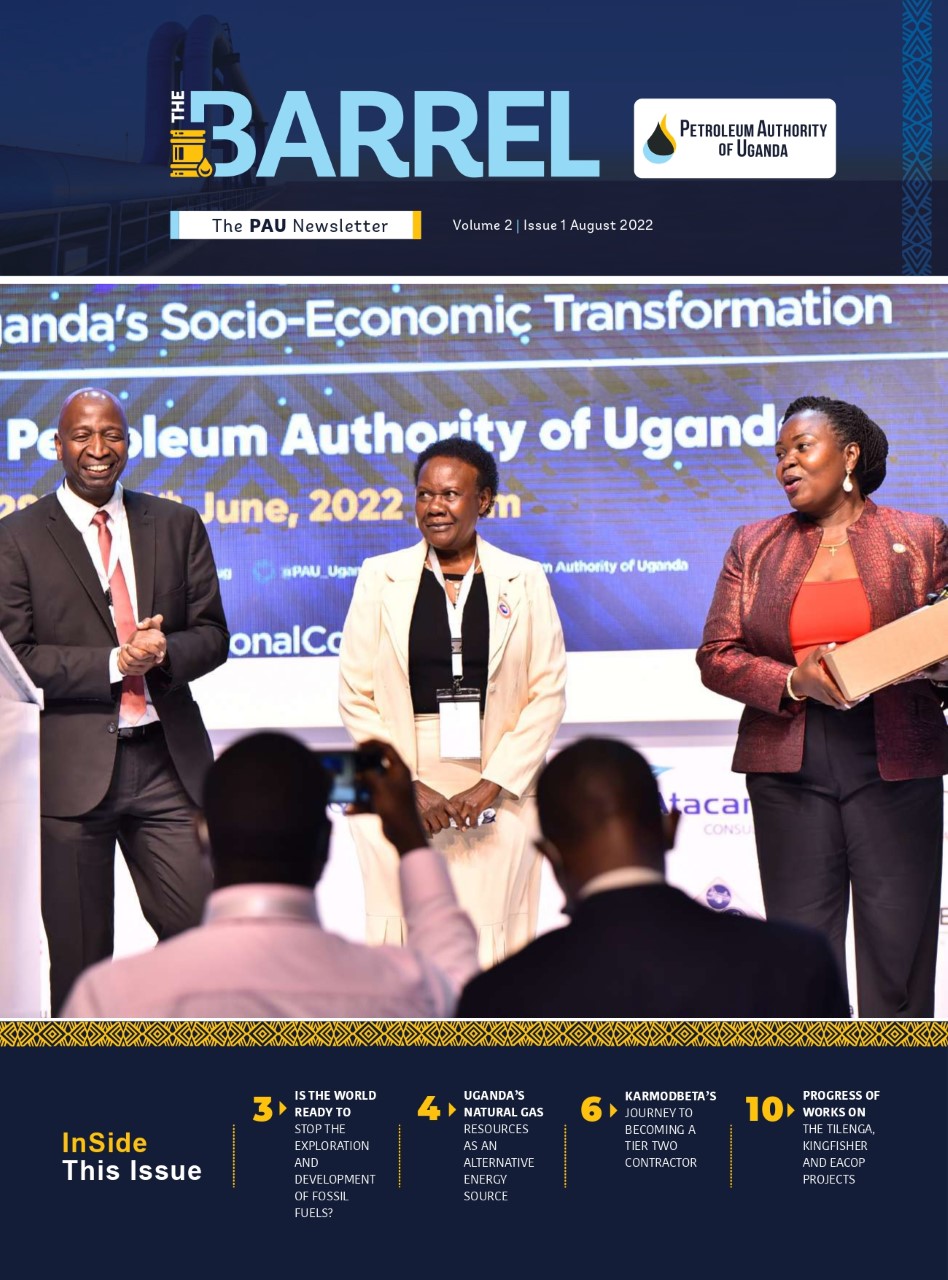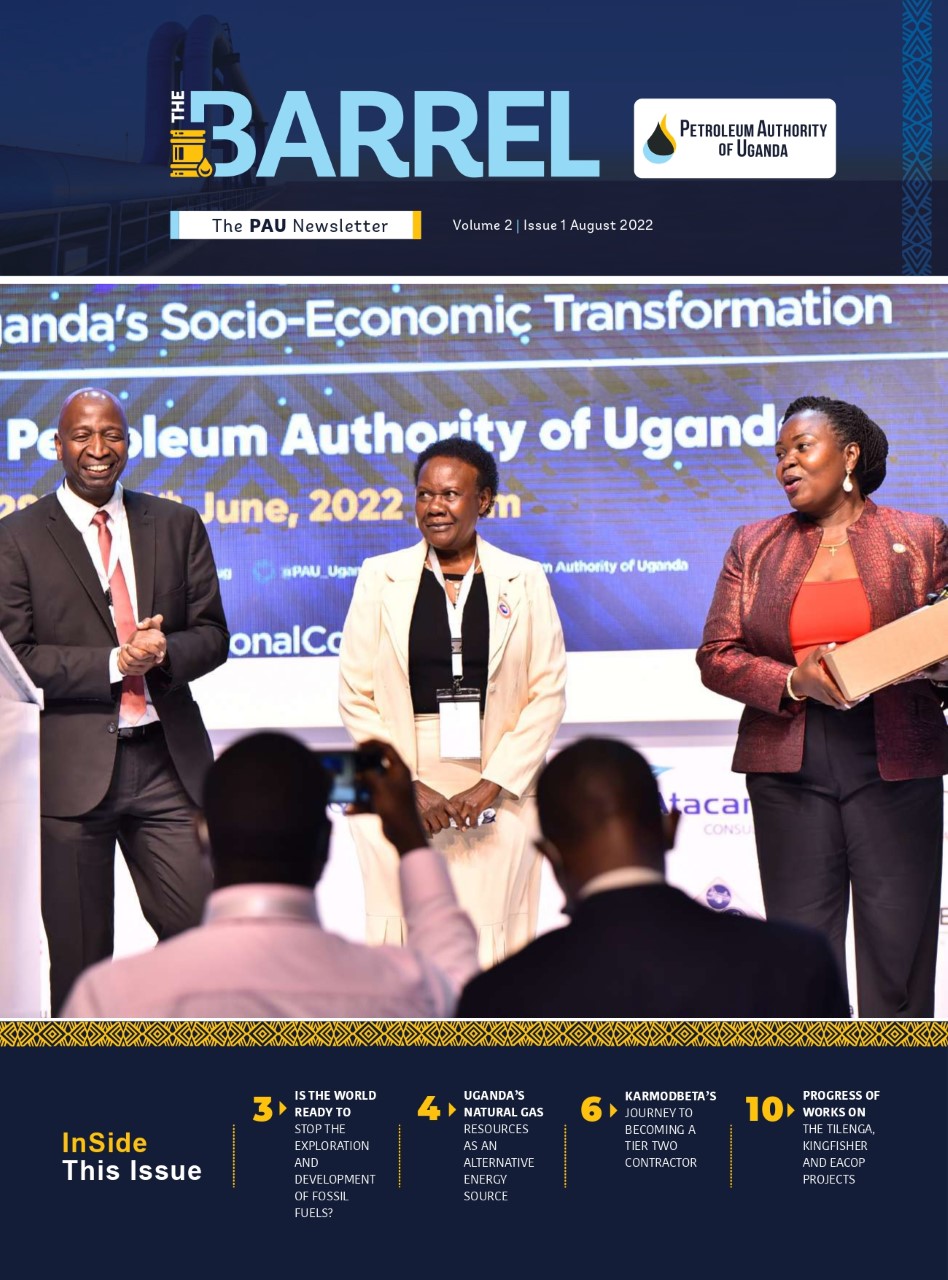 Version
Download

266

File Size

4.00 MB

File Count

1

Create Date

September 9, 2022

Last Updated

September 9, 2022
The Barrel, Vol 2, Issue 1
EDITOR'S NOTE
Oil and Gas Resources are Vital for Uganda's Energy Mix
Despite the need to address the climate change and the discussion on the energy transition, oil and gas resources remain significant in the energy mix. The conservation must be deepened and in tune with the African context.
Uganda's position is clear. Oil and gas are still vital to the energy mix and a catalyst for development.
This issue of the PAU's Newsletter, now called The Barrel, takes a deep dive into these conversations.  We present expert opinions on why the oil and gas sector is key in reducing Uganda's greenhouse gas emissions, the importance of gas in the energy mix and whether the world is ready for the end of fossil fuels development.
For Uganda, the contribution of Uganda's oil and gas projects to social-economic transformation is evident. We present highlights of the 3rd Annual National Content Conference, which returned after a hiatus of two years (blame the COVID-19 pandemic), to show case Ugandan enterprises that are actively participating in oil and gas activities. We profile the journey of one such enterprise, Beta Projects Limited, that is part of a successful Joint Venture (KarmodBETA).  This transformation is also touching the lives of the host communities, who are taking part in livelihood restoration and improvement activities.
We also bring you an update on the construction works for the Tilenga and Kingfisher project, two of the flagship projects as we journey to First Oil 2025.
The Barrel is a term synonymous with the oil and gas industry.  It represents Value. Promise. Optimism. Opportunity. We invite you to dive into The Barrel and will be glad to receive your feedback on corporateaffairs@pau.go.ug.
Gloria Sebikari,
MANAGER CORPORATE AFFAIRS AND PUBLIC RELATIONS