OUR JOURNEY- DELIVERING WHILE GROWING
Vision: To be a Leading Petroleum Regulatory Agency.
Mission: To regulate and monitor the petroleum sector in order to create lasting value for society and contribute to Uganda being a sound investment destination
Values:
Professionalism;
Responsibility to Society;
Integrity and Ethics;
Mutual Respect and Trust;
Excellence in Execution.
The Petroleum Authority of Uganda (PAU) is a statutory body established under Section 9 of the Petroleum (Exploration, Development and Production) Act 2013, and in line with the National Oil and Gas Policy for Uganda which was approved in 2008. 
The mandate of the PAU is to monitor and regulate the exploration, development, and production, together with the refining, gas conversion, transportation, and storage of petroleum in Uganda. 
This includes ensuring that petroleum operations in Uganda are carried out in accordance with the relevant laws, regulations, and guidelines in line with international best practice for the petroleum industry.
The Authority is implementing a five-year Strategic Plan (2020/2021 – 2024/2025), which is aligned with the Sustainable Development of Petroleum Resources Programme Implementation Action Plan (PIAP) and the National Development Plan (NDP) III.
In pursuance of the PAU's vision and mission, the theme for the five-year Strategic Plan  of the PAU is "Delivering While Growing", with a goal of "Unlocking Uganda's Oil and Gas Industry for Sustainable Development".
To achieve the intended goal, four key pillars underpin the PAU's Strategic Objectives.  These four pillars are:
Pillar 1: Institutional building
Pillar 2: Efficient petroleum resource management
Pillar 3: Facilitate commercialization of the discovered oil and gas resources
Pillar 4:  Enhance the impact and sustainability of the petroleum sector
In line with the pillars, the Strategic plan intends to achieve the following objectives:
Ensure efficient production and utilization of the Country's oil and gas resources;
Contribute to strengthening the policy, legal, and regulatory framework as well as institutional capacity of the oil and gas industry;
Enhance the opportunities for nationals and national enterprises to participate in oil and gas activities;
Contribute to promotion of private investments in the oil and gas industry;
Enhance Quality, Health, Safety, Security, Social and Environment (QHSSSE) management.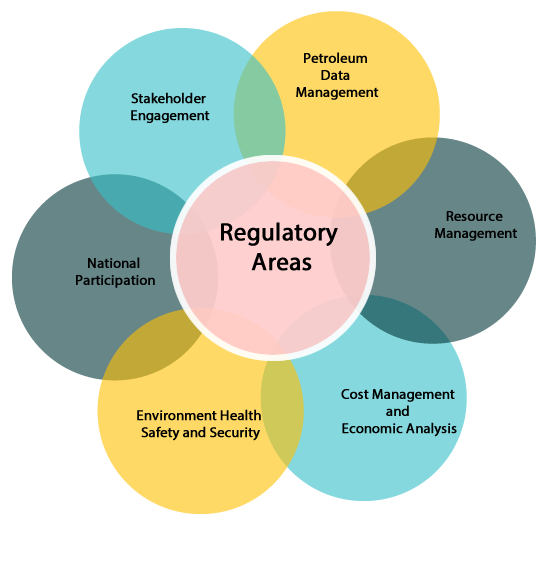 The Petroleum Authority of Uganda (PAU) is a statutory body established under Section...