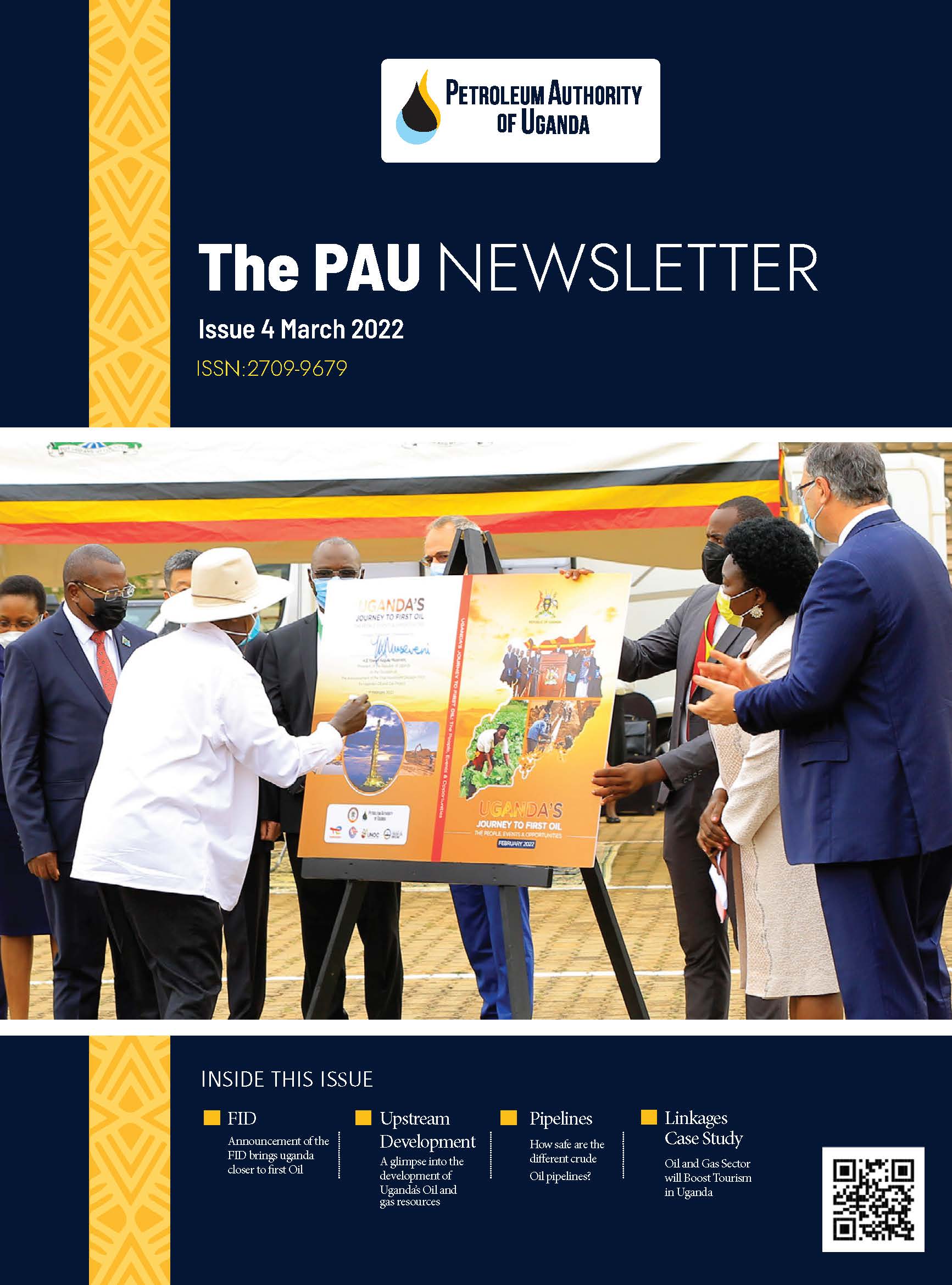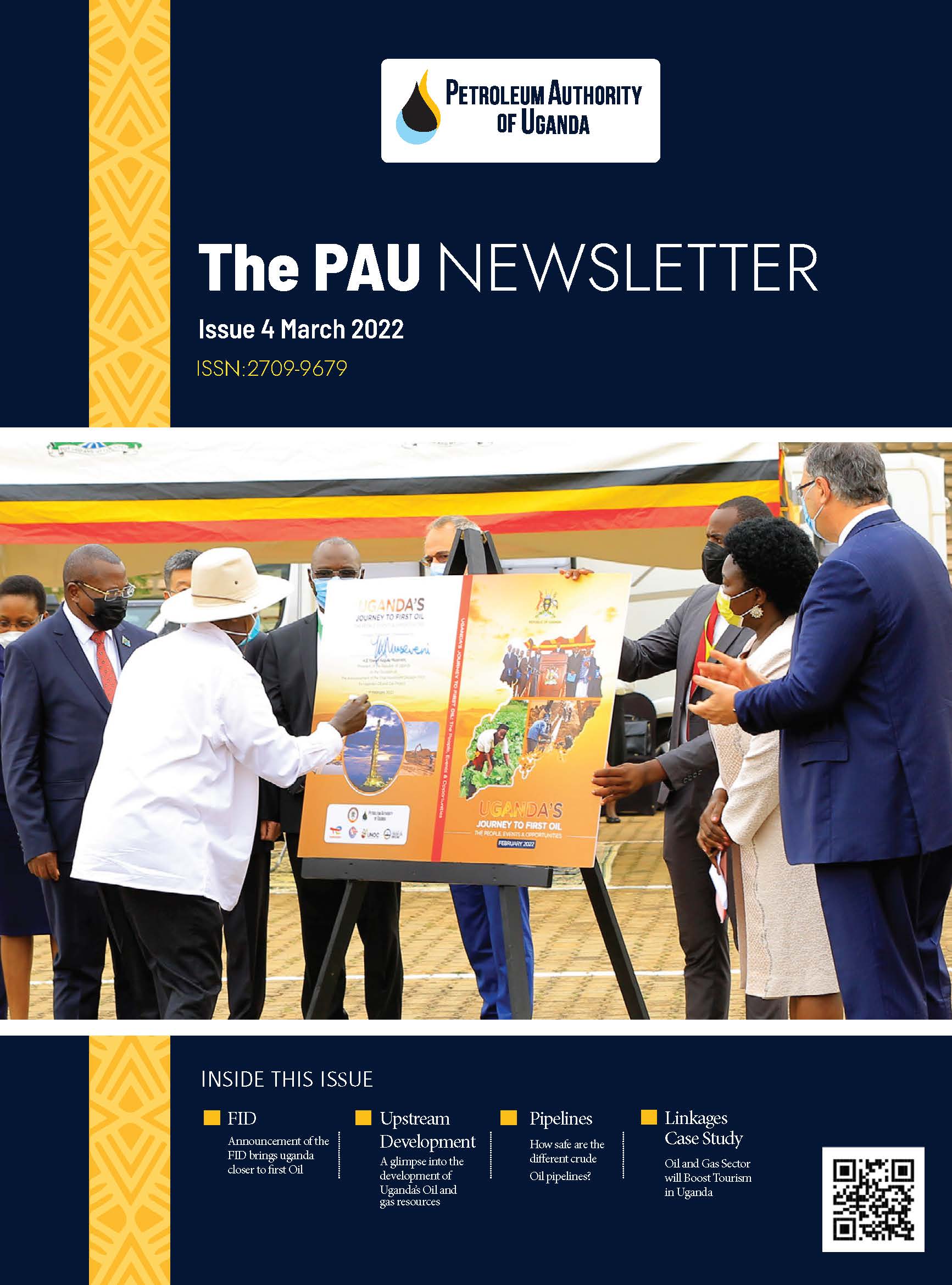 Version
Download

418

File Size

10.56 MB

File Count

1

Create Date

March 31, 2022

Last Updated

March 31, 2022
The PAU Newsletter, Vol 1, Issue 4
EDITOR'S NOTE:
The Final Investment Decision (FID):
What next for Uganda's Oil Journey
The announcement of the Final Investment Decision (FID) for Uganda's Oil and Gas Projects
could not have come at a better time. As Uganda's economy fully opens, the announcement
brings a lot of anticipation from within and outside the country on the opportunities and the impact of
the sector. This anticipation must be matched with preparation. In this fourth edition, we give you highlights on what FID means for the country. With contracts worth UGX 6 billion already in the offing, and the construction works for the Tilenga and Kingfisher projects flagged off, the pace is set to see First Oil within three years. We give you glimpse into the upstream developments and what it will take to produce Oil from the two flagship projects, Kingfisher and Tilenga.
The East African Crude Oil Pipeline (EACOP) project is a critical part of this story, and the passing of the enabling legislation EACOP (Special Provisions Act) in December 2021 was one of the key drivers for the announcement
FID. The safety of the EACOP, like all facilities, remains a key priority, and so we delve into measures to ensure integrity of these and related facilities.
As the projects take off, Government is cognizant of the buzz related to the energy transition. We present a perspective that focuses on the need to address three fundamental issues: energy security;
affordability; and environmental protection. This is in addition to the commitment to ensure a human rights-based approach in implementation of the projects and contributing to broader economic
growth through working with partner institutions to promote the linkages between Oil and other sectors of the economy.
2022 has come with renewed momentum for the Oil and gas sector. The onset of the COVID-19 pandemic has not put a stop to the progress of Uganda's Oil and gas sector. Instead, the sector has registered major achievements including the launch of the Oil and gas projects in 2021, issuance of some EPC contracts, the passing of key legislation to take the sector forward and the announcement of FID. Uganda's Oil and gas sector has turned a corner. How prepared are you?
We invite you to read on and send us your thoughts and feedback via corporateaffairs@pau.go.ug .
Gloria Sebikari,
MANAGER CORPORATE AFFAIRS AND PUBLIC RELATIONS