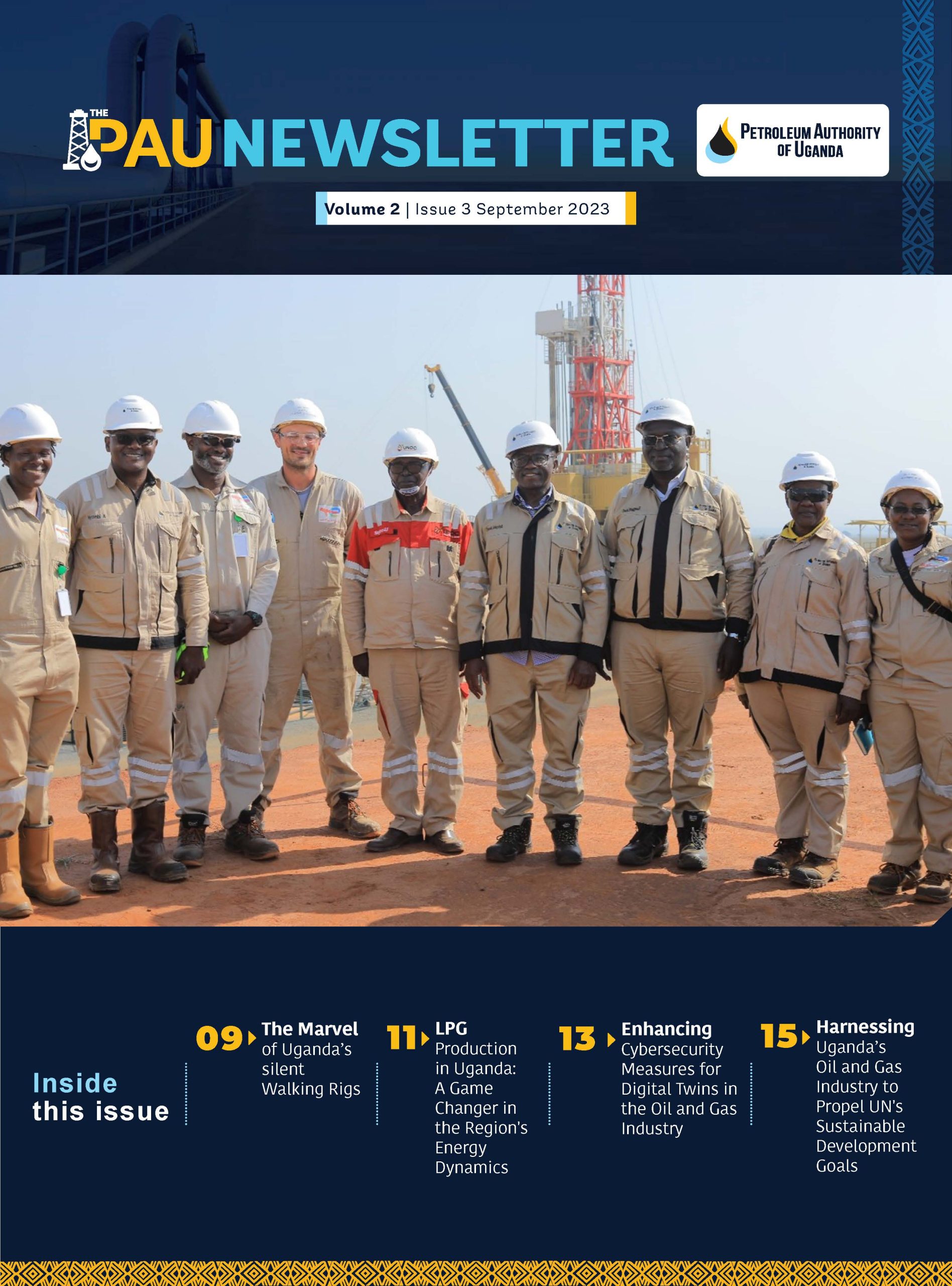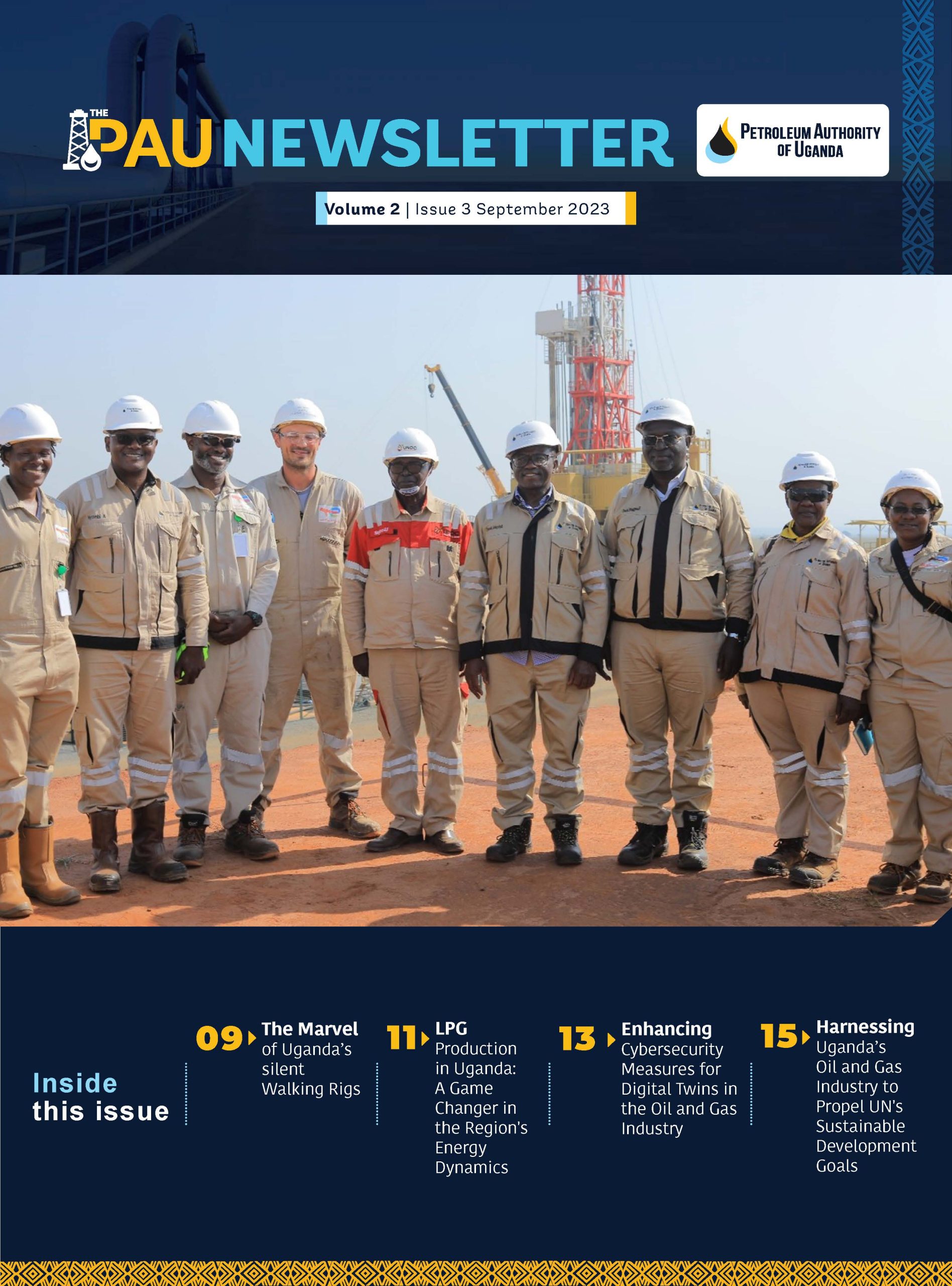 Version
Download

170

File Size

5.94 MB

File Count

1

Create Date

October 5, 2023

Last Updated

October 5, 2023
The Pau Newsletter V.2, Issue 2 - September 2023
Editor's Note: Undeniable, and Sustainable Value in Uganda's Oil Journey
Creating lasting value is an important theme that cuts across all phases of Uganda's oil and gas sector.  This is coming to life as progress is registered in development of the flagship projects in the sector, hence ensuring alignment to the global Sustainable Development Goals (SDGs).
The value and positive contribution of the sector to skilling, entrepreneurship, technology,  infrastructure, fiscal revenues, environment protection and social development at regional, national and community level is increasing and undeniable.
This edition of the PAU Newsletter explores the progress in drilling, and how the unique, efficient, and environmentally friendly drilling technology used for Uganda's oil fields has put the East African region on the map. As drilling of the development and production wells takes shape, the state of the art 'walking rigs' are enabling efficiency and limited footprint in the communities and Uganda's rich biodiversity.
The oil and gas sector is typically male dominated (averages a 70% male workforce); Uganda is taking strides to promote gender equity in the sector.  This has seen girls take on science related subjects and courses even in petroleum related disciplines, which is bearing fruit.
The intended production of Liquified Petroleum Gas (LPG), commonly known as cooking gas, will put a big dent in Uganda's green house gas emissions that are mainly from cutting trees to provide firewood or charcoal.  The regular Biodiversity Corner expounds on the positive impact of the oil and gas operations on the tourism sector.
The foundation for the journey to sustainable development of Uganda's oil and gas resources is the wise counsel of  the country's leaders. The Petroleum Authority of Uganda was honoured to host the Katikkiro (Prime Minister) of Buganda kingdom the Archbishop  of the Church of Uganda at oil and gas operation sites. Both leaders, while impressed by the projects and their impact, they impressed the importance of community transformation and environment protection.
The PAU Newsletter would not be complete without the regular dose of field and industry news, plus tib bits of oil and gas facts in the 'Did You Know' segment.
If there is a topic that you are interested in reading more about, let us know!
Happy Reading…
Gloria Sebikari
Manager Corporate Affairs