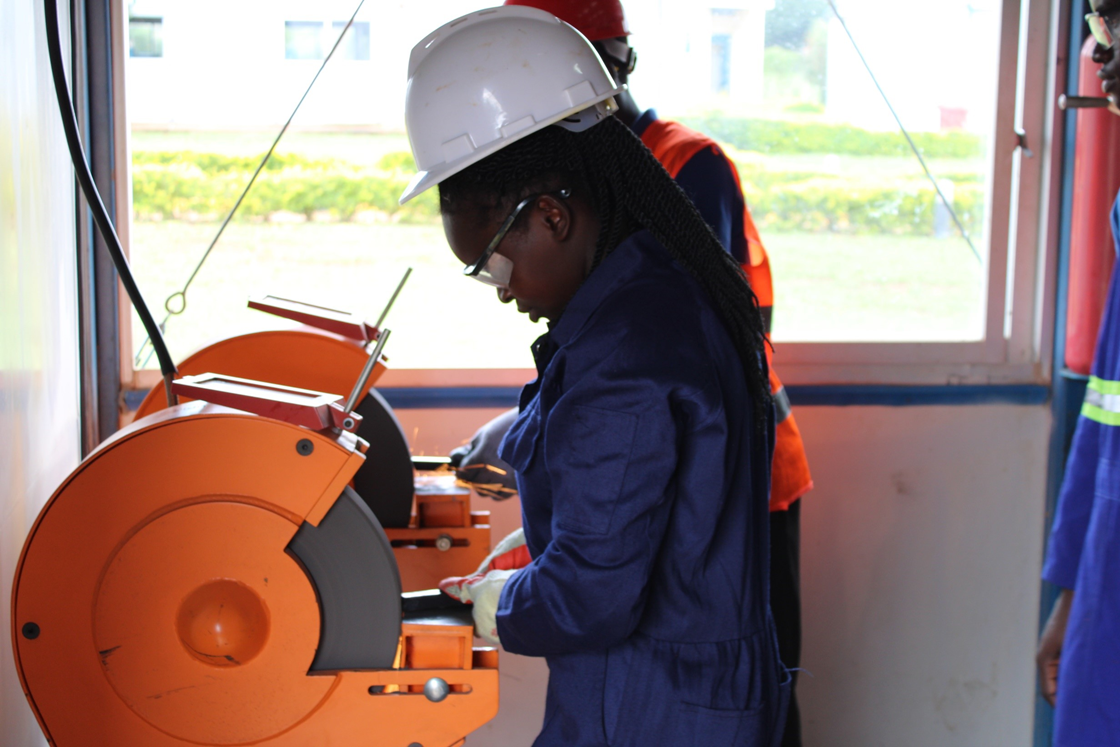 By Susan Kamugasa
The global and technical skills akin to the oil and gas sector worldwide required Uganda to undertake strategic interventions to develop the necessary skill sets to enhance the participation of Ugandans in the sector.
A Workforce Skills Development Strategy and Plan (WSDSP) was developed by the Government of Uganda with support from the World bank in 2013.  The study findings established that the infrastructure developments will create over one hundred, sixty thousand (160,000) direct, indirect, and induced jobs and over 70% of these jobs will be for artisans and technicians, with international certification.  The study is under review to incorporate any changes that may have arisen since the last study was carried out.
One of the Government's strategies to skill Ugandans includes the upgrading of existing vocational training centers and establishment of an oil and gas focused vocational training center. The Uganda Petroleum Institute, Kigumba (UPIK), a Government Tertiary Institution, was thus established in 2009. The Institute undertakes various oil and gas related courses in Upstream Petroleum Operations, Downstream Petroleum Operations, Health, Safety and Environment (HSE) and Electrical Maintenance.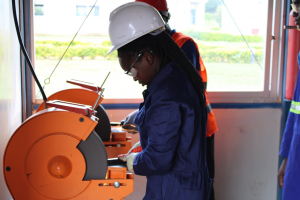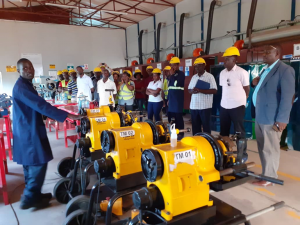 UPIK students training in Welding under the Albertine Region Bursary Scheme
In UPIK alone, two hundred thirty-one (231) Diploma students have trained to date, for International Vocational Qualifications and are being assessed under City & Guilds.
A cohort of two hundred seven (207) out of the of six hundred ninety (690) learners from thirteen (13) districts selected to benefit from bursaries for skills training from accredited public and private institutions through the Albertine Region Bursary Scheme (ARSDP), commenced training on 25th January 2021. The next batch commenced during April 2021. The six hundred ninety (690) will be assessed by different accreditation bodies depending on their areas of specialization.
Two hundred (200) learners targeted for International Vocational Qualifications under ARSDP were admitted.
The targeted skills include construction, agro-processing, tourism, and hospitality sectors. A number of Institutions have benefited from the Skills Development Facility and train learners in different skills, these include Kiryandongo Technical Institute, Nawanyago Technical Institute, UPIK, Iganga Technical Institute, Kibatsi Technical Institute, Nakawa Vocational Training Institute, Nile Vocational Institute and Iganga Technical Institute.
Alumini of the Uganda Petroleum Institute Kigumba Speak
Since its establishment in 2009, UPIK has produced skilled Ugandans who are gainfully employed.  We bring you two stories of some of the beneficiaries
– Irene Atimango, a Non-Destructive Testing Inspector
Irene Atimango, a Non-Destructive Testing Inspector holds a diploma in Petroleum Engineering from UPIK and was one of the best female students during 2018 when she enrolled for her course. Ms. Atimango works for LB Offshore Uganda Limited a subsidiary of the UK based Lloyds British a muliti-disciplined compliance business. Her job entails that she ensures that her customers remain safe and meet regulatory obligations under various health and safety laws. She aspires to attain all levels of international certification in health, safety, and Non-Destructive Testing, acknowledging that "there are few Ugandans in the field," and fewer women. She hopes to inspire girls to pursue their ambitions, encouraging them to remain competitive. "Learning is a continuous process," she clarifies, "Keep at it."
"Studying from UPIK on a government program opened doors for me to work with an international Company," she notes.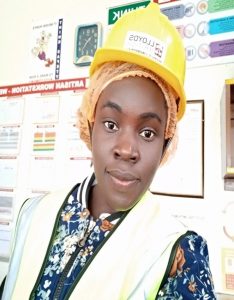 Ms. Irene Atimango
Otim David Otoo, Senior Engineer, Water for Agricultural Production
Mr. Otoo started his journey in petroleum studies at UPIK during the 2010-2011 intake, where he attained a Diploma in Petroleum Studies.
"It was on this technical foundational basis that I was able to pursue additional studies in the oil and gas sector," he notes.
Currently Mr. Otoo works with the Ministry of Agriculture, Animal Industry and Fisheries, designing and installing water irrigation facilities for agricultural facilities.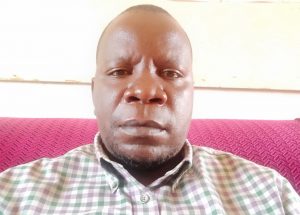 Mr. David Otoo
Mr. Otoo has also worked for Baker Hughes EHO Uganda Limited between 2014-2015 as a Field Specialist under the Completion and Production Department.
"The exposure at UPIK as one of the pioneer students sponsored has made me marketable outside Uganda," Mr Otoo notes, referring to the opportunity to work for Baker Hughes.
He is excited about the construction and development stage of the oil and gas sector where he is hopeful to be fully engaged.
#End
The writer is a Corporate Affairs Officer at the PAU