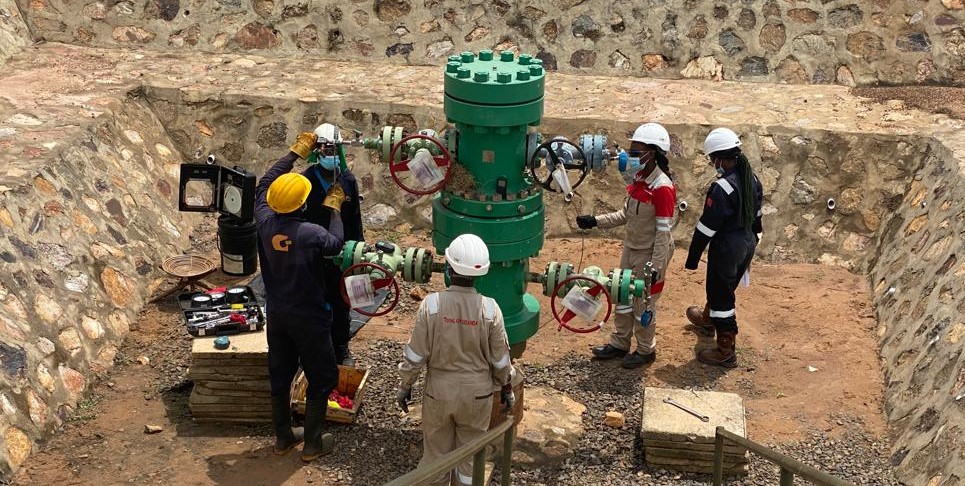 The Passing of East Africa Crude Oil Pipeline (EACOP) (Special Provisions) Bill 2021, the enabling legislation to operationalise the agreements is a requirement for the International Oil Companies (IOCs) to announce the Final Investment Decision (FID) for Uganda's oil projects.
The revelation was made by Mr. Ali Ssekatawa, the Director Legal and Corporate Affairs at the Petroleum Authority of Uganda (PAU), during a training workshop for editors from various media houses.
In his keynote speech to the over 30 editors from both the traditional and new media, Mr. Ssekatawa said following the signing of the key oil agreements on 11th April 2021, and the launch of the projects, the oil companies are issuing contracts for the Engineering Procurement and Construction (EPC) work packages and the site clearance works for the Tilenga project industrial area that will host the Central Processing Facility (CPF) and base camps.  What remains to fully spur the development phase into motion is passing of the enabling legislation for the EACOP.
"The EACOP Bill will also enable UNOC (Uganda National Oil Company) meet its financial obligation as a Joint Venture Partner (JVP) and create a harmonised law for operationalisation of the EACOP in Uganda and Tanzania," Mr. Ssekatawa said.
Tasked to explain why UNOC wanted to spend at source instead of waiting for Parliament's budget approval, Mr. Ssekatawa said UNOC was a company incorporated under the Company Act in 2013 and therefore could not operate like any other government department.
"What the Civil Society are demanding is to have UNOC operate like a Corporation, Agency or Authority of Government, this cannot be the case because UNOC is a company like any other private entity doing business," Mr. Ssekatawa clarified.
Mr. Ssekatawa added that, "the Bill will also enable UNOC to pay its share of the transportation fees without attracting penalties and all National Oil Companies (NOCs) operate in a similar manner and not as statutory agencies."
The UNOC was established as a commercial entity to do business of behalf of the Government of Uganda. However, this can only be achieved once the EACOP Bill is passed with the current clauses without amending them.
Ms. Gloria Sebikari, the Manager Corporate Affairs at the PAU said the editors' training workshop was necessitated by the need to equip them with the requisite knowledge on the oil and gas sector.
"The oil and gas sector has transitioned to the development and production phase. This therefore requires you as gatekeepers to be ahead of the people you supervise and ensure that objective and factual information is shared on your platforms", Ms Sebikari said.
The editors appreciated the workshop and appealed for more engagements to keep abreast with the activities taking place in the sector.
#End